HOME | FACEBOOK | YOUTUBE

---

October 2017:
We woke up to our watches and computers working again. Halloween... the night of Samhain approaches. We took down the barricade and found a dinner invitation placed outside our door. It was signed in blood by Emily Redvyn. The truth will be found inside the ruins of Providence. Emily's house.
September 2017:
There's seemingly no escape. And we have no idea if these updates will be posted, as we're trapped inside the asylum. Our watches have ceased to work. We don't know the actual date or time anymore. Doors don't open where they used to. Daylight never breaks. We're hearing constant slams and banging coming from inside the walls. And cries from our dead friends. Bait. That's all they are now. Sometimes when we pass out from exhaustion we're awaken by the smells. Rotting flesh and sulfur. We're not sure how much longer we can keep this up.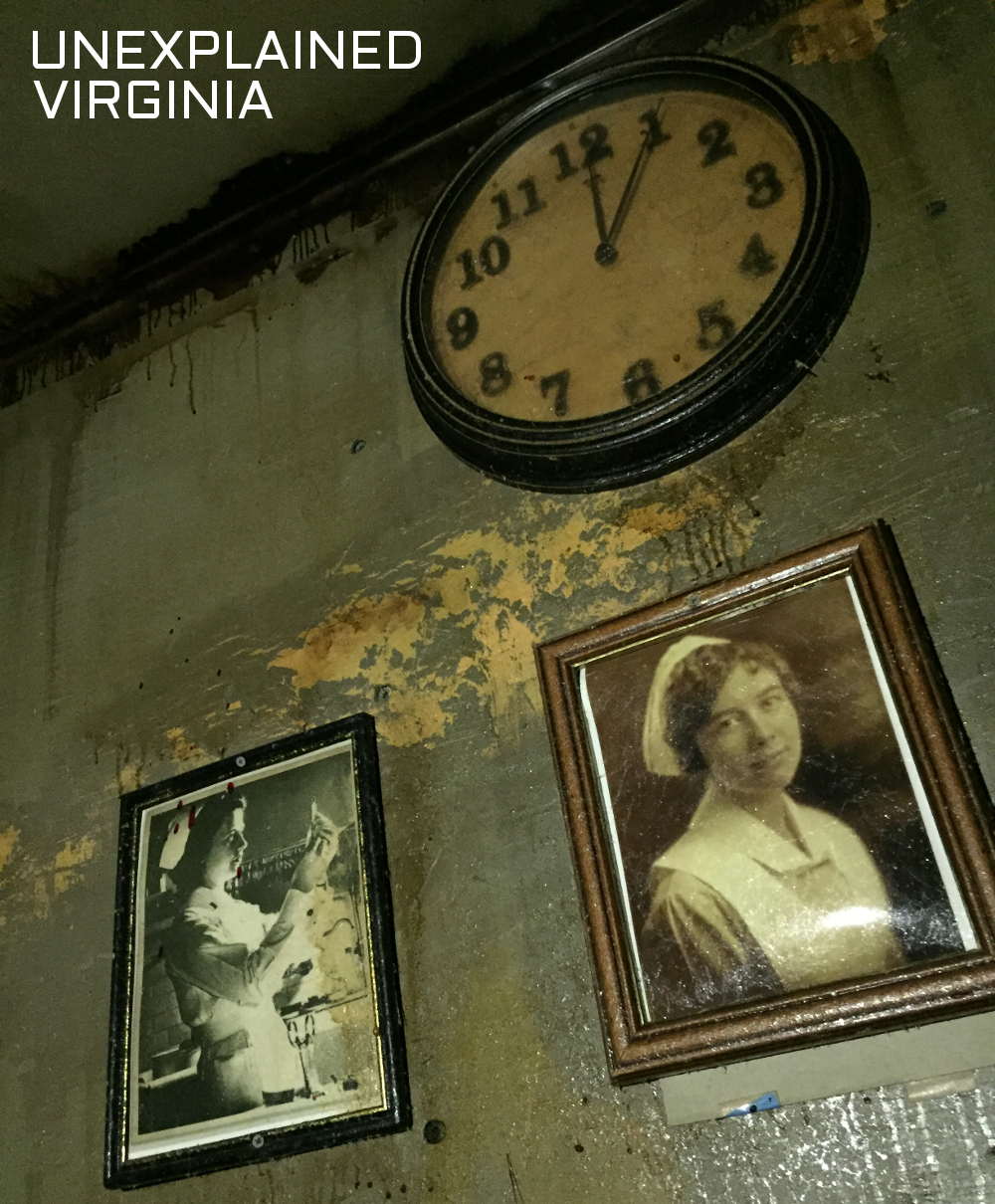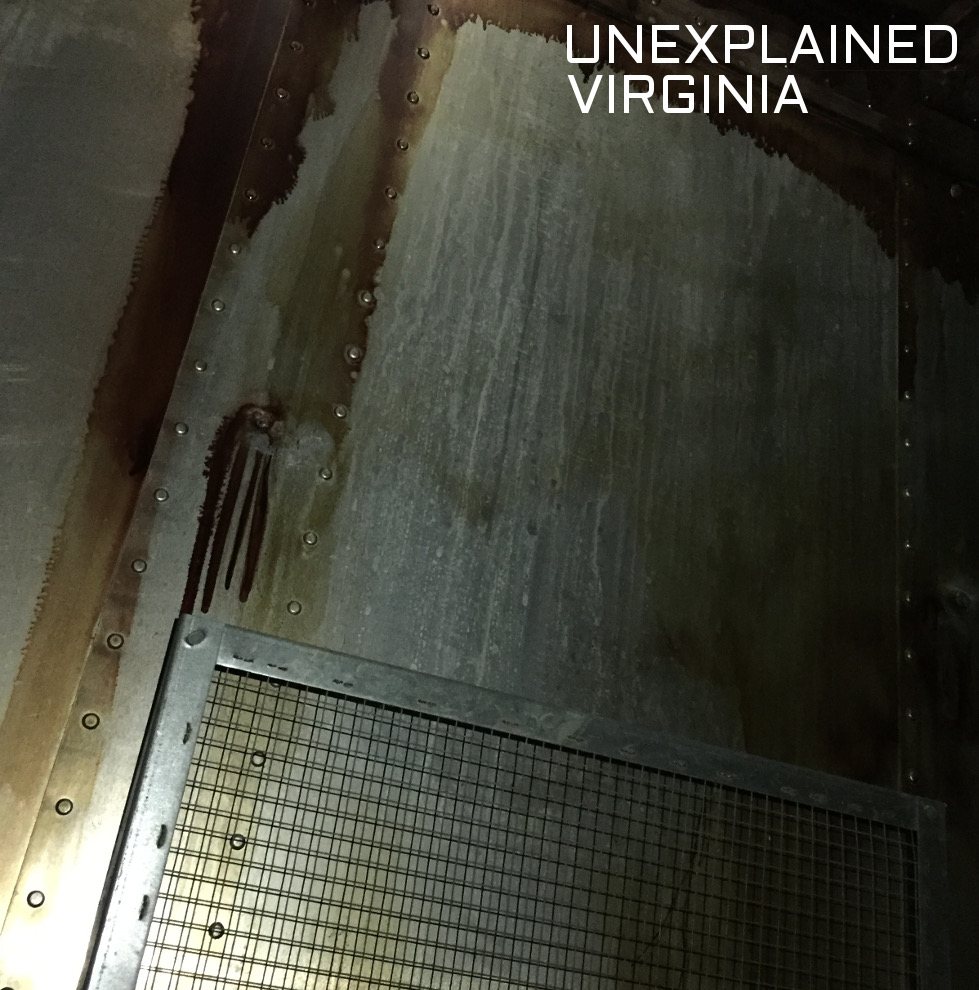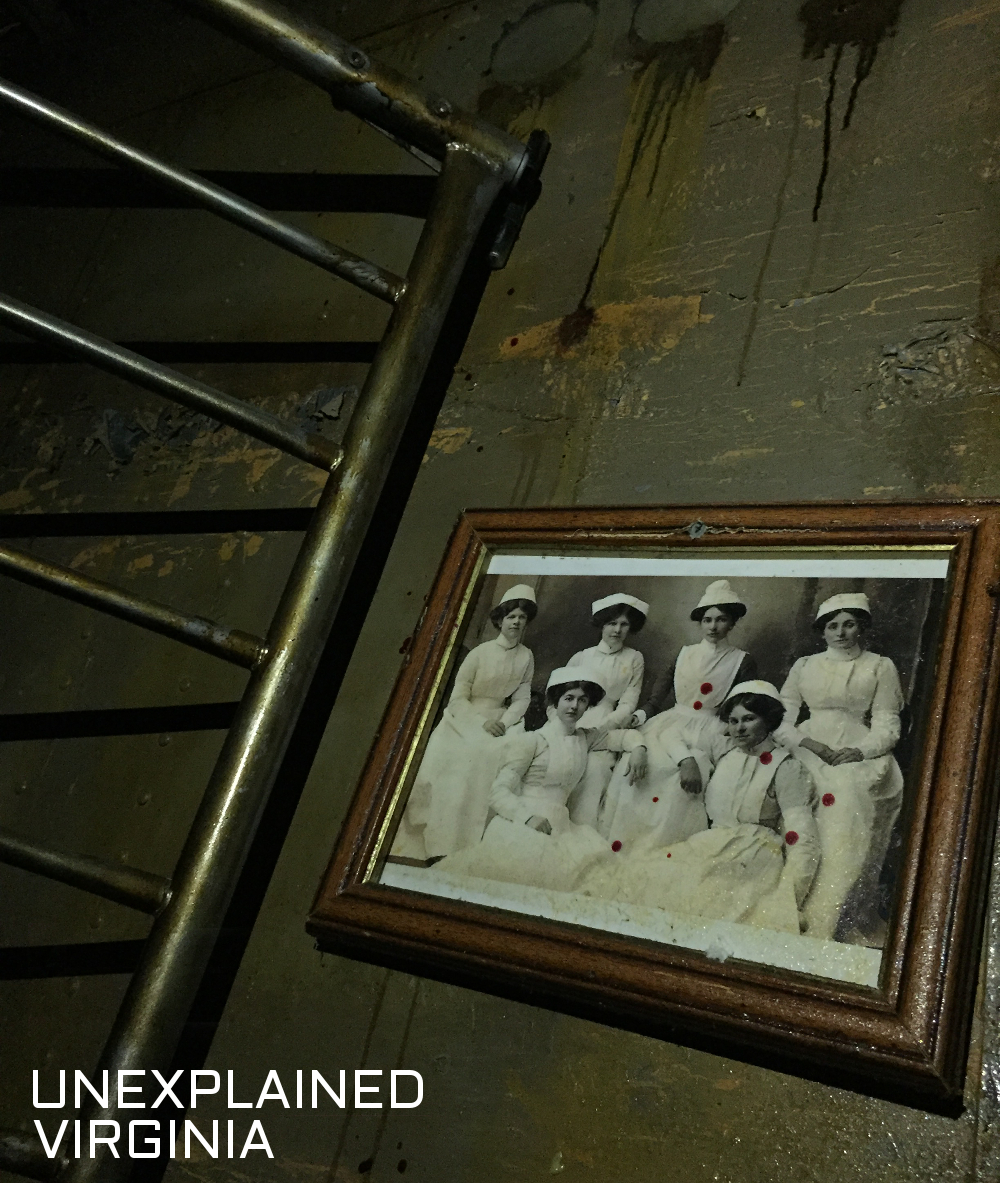 Pictures taken from inside Redvyn Asylum
August 2017:
The surviving members of

Unexplained Virginia

are writing
these updates from inside the building of what used to be Redvyn Asylum
in Hanover.
That name... Redvyn.... makes much more sense to us now. The stories of Emily Redvyn and her "home for wayward children" are all true. She was, it would
seem, a witch, or had a sort of power not quite from this world. Last October we released something that was buried long ago. Something that should've stayed buried. But we must continue our research and fi
nd a way to close whatever paranormal gateway we opened. We owe it to our fallen co-workers and friends. Our latest discovery could hold some of those answers. We've uncovered a manuscript or journal of some sort. It could even be called a diary. Seems Emily was not originally from Virginia. In fact, almost 100 year before building her home, she lived in Massachusetts with her husband Thomas Redvyn. What caused her to disappear and reemerge in Virginia? What happened to Thomas? We'll be transcribing these entries throughout the next few weeks, hoping to gleam some new answers. Please visit our page dedicated solely to the diary of Thomas Redvyn…

::: PREVIOUS NEWS :::

November 2016:
Unexplained Virginia
would like to extend it's heartfelt condolences to everyone lost in the tragic accident which happened last month at our dig site. We'll update this website once we fully understand what went wrong...


October 2016:
Unexplained Virginia
invites everyone out to
Hanover Vegetable Farm
for a few nights in October to experience a REAL paranormal investigation into the mysterious Providence House and it's founder Emily Redvyn. She's the famous witch that was executed back in 1781.
Hanover Vegetable Farm
is
located
at 13580 Ashland Road, Ashland, VA 23005. We can only take small groups at a time, so it's first come, first serve. We can't wait for you to see what we've discovered! We'll be conducting the tours on the following nights...
WE APOLOGIZE, BUT ALL TOUR DATES HAVE BEEN CANCELLED. WE'LL POST AN UPDATE SOON.
September 2016:
Unexplained Virginia
has come across a fascinating story
out of Hanover, Virginia. There's an old witch
legend which dates back to the late 1700's. Apparently the founder of a home for children was accused of witchcraft and executed by some of the settlers in the area. We've known about the area's haunted forests, the amazing story of an abandoned asylum, mysterious deaths, serial killers, etc, but this is the first time there has been potential actual proof of a cause of some of these disturbances.
We've narrowed the original location of the now-destroyed facility, along with the supposed execution spot, to some farmland off Ashland Road. We'll have more information as it's discovered. This is a very exciting time to be following our research!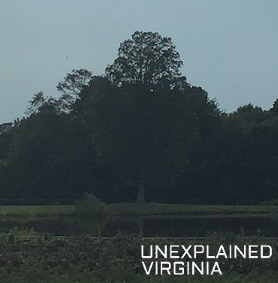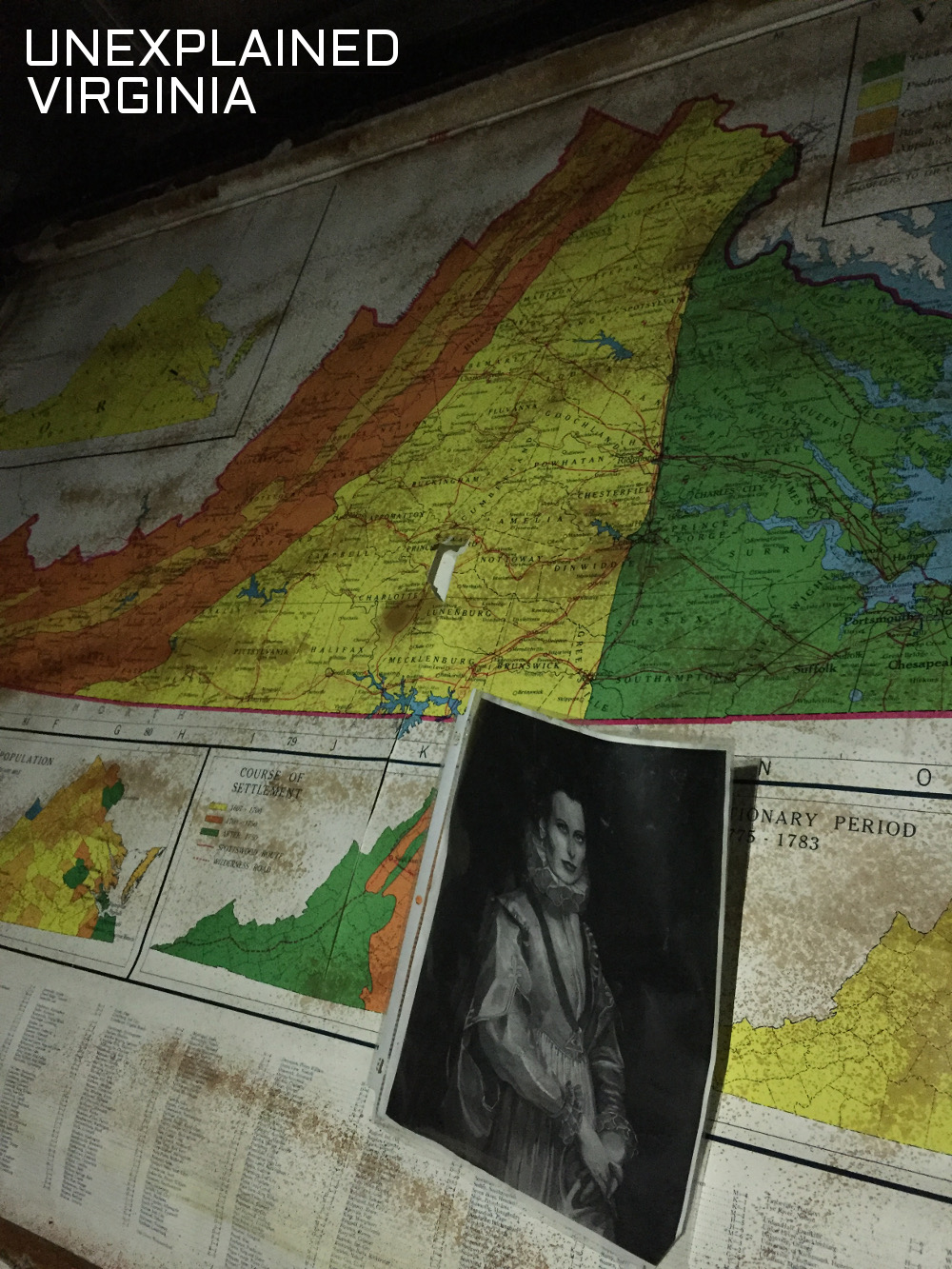 ::: CURRENT INVESTIGATIONS :::
These three photos are the only known image
s of the red cloaked cult members that have been suspected of holding meetings and rituals around the Richmond, Virginia area since 2013. They're usually spotted with more frequency during the month of October and close to All Hallows
Eve. Please be diligent and safe.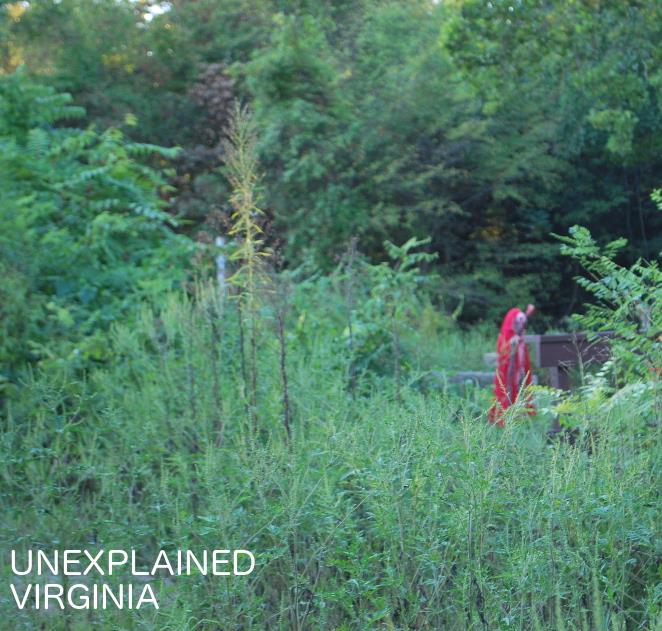 September 2015:
Another red cloaked figure was spotted near the Pump House in Richmond, Virginia last weekend. Here's the included text with the email...
Last Sunday around 7pm (close to dusk), I was walking my dog on the trails surrounding Byrd Park Pump House when I heard shouting, maybe even chanting, coming from the creek area. I ducked down just in time to see this strange person shouting and carrying on. I watched for maybe another 15 or 30 seconds, just enough time to snap this picture, before my dog started barking. The figure stopped what he/she was doing and looked right at me. I didn't really think after that, just made a run for it to my car. Didn't look back. I won't be going down there again. - Anonymous
August 2015:


This image comes to us via our investigative reporter, Abraham Stone. It was taken at some point this summer in Richmond, Virginia. Looks like sightings of red cloaked figures have been increasing in the area...

.
My travels have taken me far and wide across Virginia in search of the mysteries that she keeps well hidden. Bunny Men and Scream Freaks, serial killers, vampires, werewolves, and witches. But I seem to have also stumbled upon a cult of some sort. In my research, there was a religious sect in the late 60's, early 70's dubbed The Order, that used to hold small rallies trying to recruit new members. They were said to worship a deity they called "Red-Vein". I'll need to look into this new group and watch them very closely. - Abraham Stone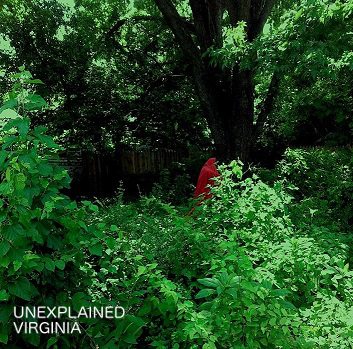 July 2015:

Unexplained Virginia

received this image yesterday morning in our mailbox. There are many theories running through our heads now. We'll be sure to jump on this new discovery right away!
This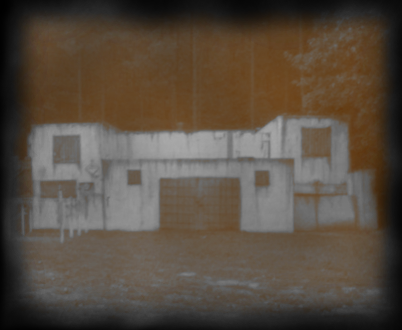 REDVYN ASYLUM

In 1868, the
mysterious Doctor Kaerf opened one of the first mental hospitals in Virginia called Redvyn Asylum. Built in Hanover County, only a select number of patients were local residents and operations were extremely private. The hospital closed in 1871
as suddenly as it
opened. This is the only known picture of the building and there seems to be very few leftover medical records. About 60 years after closing, a man was arrested by police when they discovered him stealing body parts and hauling them back to the abandoned asylum. In some of the man's recorded ramblings, discovered by

Unexplained Virginia

, he made claims of being a descendant of "The One" and was waiting for "her return". With no immediate known family, the man died several years later while locked away in an institution.

BUTCHER OF HANOVER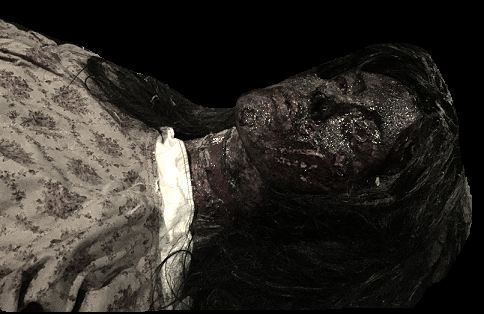 One of the more mysterious multiple killings in the Richmond region came about in the 1980's. Within a span of 3 years, from 1982-1985, 14 women either disappeared or were found murdered in the Hanover region. The bodies all seemed to have similar markings on them, mostly having to do with a triangle with a circle in the middle, which is sometimes attributed to the Eye of Providence symbol.
The only other evidence police released to the public is a polaroid of a bloodied mask found by a local resident in a ditch off Mountain Road. Unfortunately there's no way to prove the mask had anything to do with the killings, but coincidentally the murders and missing persons reports stopping for several years after that picture was published.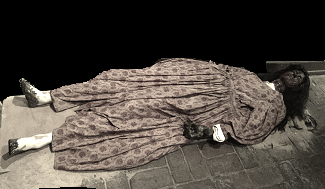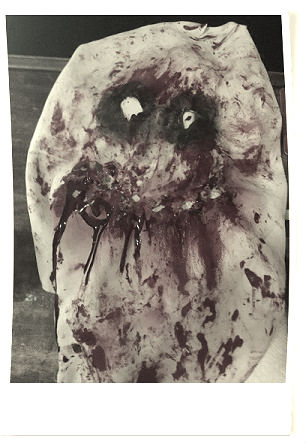 Unexplained Virginia
was able to obtain a photo of the mask from an old newspaper article published around the time of the killings. We were also able to find pictures of a body (unfortunately, we can neither divulge where we found the pictures, nor the name of the victim). Discretion is advised.
At last report, it's believed The Butcher lives in a cabin in the woods of Hanover, but authorities were never able to confirm or locate his house.
THE BUNNY MAN


The Bunny Man is an urban legend that probably originated from two incidents in Fairfax County, Virginia, in 1970, but has been spread throughout the Washington, D.C. area. The legend has many variations; most involve a man wearing a rabbit costume who attacks people with an axe or hatchet. Most of the stories occur around Colchester Overpass, a Southern Railway overpass spanning Colchester Road near Clifton, Virginia. Colchester Overpass is commonly referred to as "Bunny Man Bridge". Versions of the legend vary in the Bunny Man's name, motives, weapons, victims, description of the bunny costume or lack thereof, and sometimes, even possible death. In some accounts, the Bunny Man's ghost or aging spectre is said to come out of his place of death each year on Halloween to commemorate his passing. In some accounts, victims' bodies are mutilated.
Source: Wikipedia

Did you know Richmond has seen it's own version of this legend? A man in a bunny costume was spotted in both Hanover and Ashland in the early 2000's. There's no evidence this is the same Bunny Man legend from Northern Virginia, although that has been speculated. Here's an article that was e-mailed to us from 2010 in Hanover County. Real? Prank? Some of the article details seem to be redacted. We'll see if we can find more coverage of these sightings.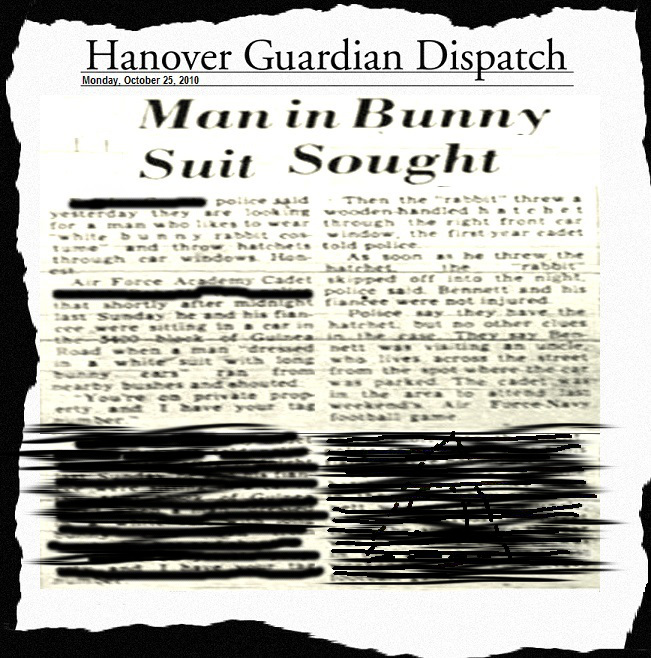 ::: PREVIOUS NEWS & INVESTIGATIONS :::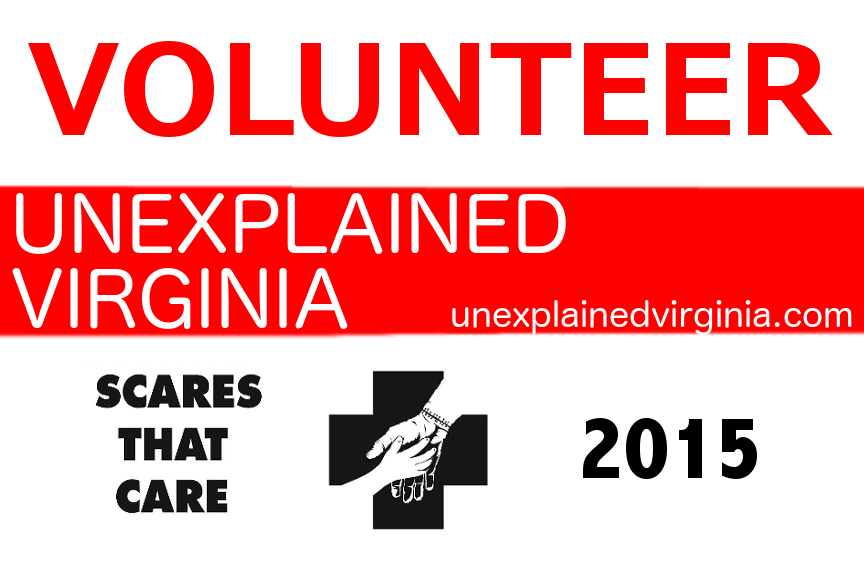 July 2015
:
Unexplained Virginia
was thrilled to have volunteers help us with our experiments involving the paranormal. This took place at the DoubleTree Hotel at
Scares That Care Weekend
. We've been on the hunt for answers to all the mysterious urban legends around Virginia, and we're very close to having our first big break! Thanks everyone for joining us and we'll be sure to update our findings soon. Please keep visiting this website or our Facebook page as we continue to bring you the best in all things strange and unusual in the Commonwealth.
THE RICHMOND VAMPIRE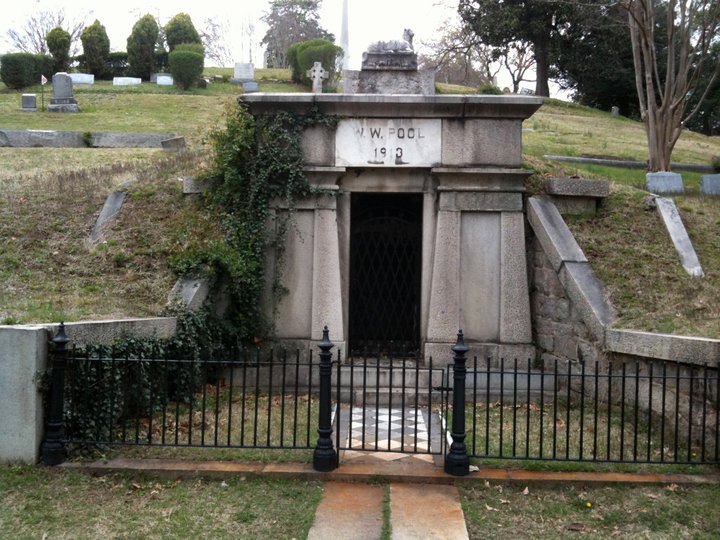 The Richmond Vampire is an urban legend that began soon after a collapse on the Chesapeake and Ohio Railroad's Church Hill Tunnel at Church Hill, a district of Richmond, Virginia, which buried several workers alive on October 2, 1925. The story told of a blood covered creature with jagged teeth and skin hanging from its muscular body that emerged from the cave-in and raced toward the James River. Pursued by a group of men, the creature took refuge in Hollywood Cemetery, where it disappeared in a mausoleum built into a hillside bearing the name W.W. Pool.
Source: Wikipedia
THE GREY MAN
Alias: Scream Freak, The Scream Freak, Mister Scream Freak, Dr. Scream Freak, Father Scream Freak, Man in White, Grey Man
Place of Origin: Unknown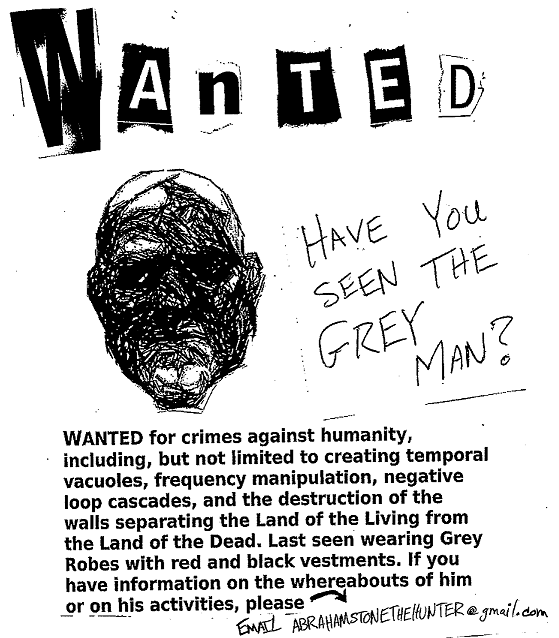 WEREWOLF OF HENRICO COUNTY

There have been multiple accounts of a werewolf-type creature in the areas on Henrico County and Richmond City. A quick google search pops up numerous sightings and articles. We'll post more information as it comes to us.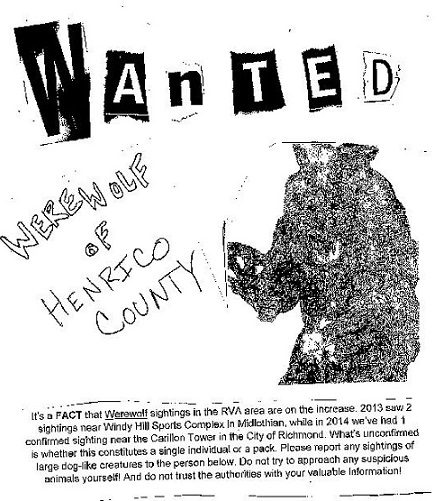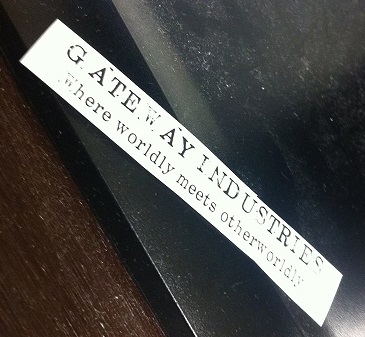 GATEWAY INDUSTRIES



What is

Gateway Industries

?

Unexplained Virginia

contributor Abraham Stone has been investigating

Gateway Industries

for the last several years. Mysterious voicemails were left on his cell phone and he has been followed on numerous occasions by a dark van. If you have ANY information or see this logo anywhere, please e-mail Abraham at abrahamstonethehunter@gmail.com.
Site design
©
2015-2017 Unexplained Virginia. All rights reserved.